News Feed
Patient Survey Results 2022 - Please click on the link for our recent survey results.
Face Masks - There is no longer a requirement to wear a face mask within our building, except if you have a new cough, cold or shortness of breath symptoms. If you have any of these symptoms, then please protect our team and other patients by continuing to wear a face mask when visiting the practice.
Prospective/future access to online records - From 1st November 2022, patients with an online services account will automatically have access to their future/prospective records when viewing online. This will include test results, documents and consultations (in addition to medication, immunisations and appointment booking).
To remove yourself from our Newsletter mailing list, please use the Unsubscribe link at the bottom of any Newsletter email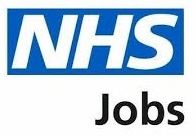 Would you like to work at Fireclay Health?
All our job vacancies are advertised on the NHS Jobs website - search under our BS5 7PH postcode